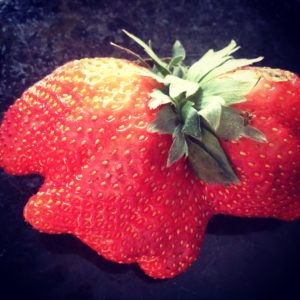 When my mom was pregnant with me, my parents asked my older brother—three at the time—what they should name his little sister. As I've been told, he looked at them and firmly asserted: "Cantaloupe," because he enjoys the fruit so much.
Truth be told, we now joke that he spoke prophetically because cantaloupe is my favorite food. However, that's not quite fair because I'm a fruit snob in general. Apples; oranges; berries, you name it. I love fresh fruit. In fact, I eat it every morning with breakfast and lately I've been hooked on strawberries in particular.....


I'm blogging over at
Living In Truth Ministries
today. Continue reading
HERE
...