Call me a complainer, but I highly doubt you jump for joy when it rains...and rains....and rains for weeks straight. That's what it has felt like lately here, but to get myself out of this complaining rut, I decided I need to look at all there is to be grateful for!
Today, I took the kids I babysit (RELATED:
Adventures of a Babysitter: Boat Making
) to
Inniswood Metro Park
. It's a gorgeous place to have a fun day, and we the rain that started around 3:30 p.m. There are water features, a tree house, and plenty of fun things to thrill a kid on a muggy and hot day. Fittingly, they were having a kids program about conserving water and measuring rain water. I have a feeling however, that the rain gauges the kids made aren't going to measure all the water that's coming down this week! Inniswood also has gorgeous flowers. Although I'm not a big garden-lover, I do appreciate a beautiful rose or a blossoming daffodil. These things that I missed when I visited Inniswood as a kid, I appreciate a little more now.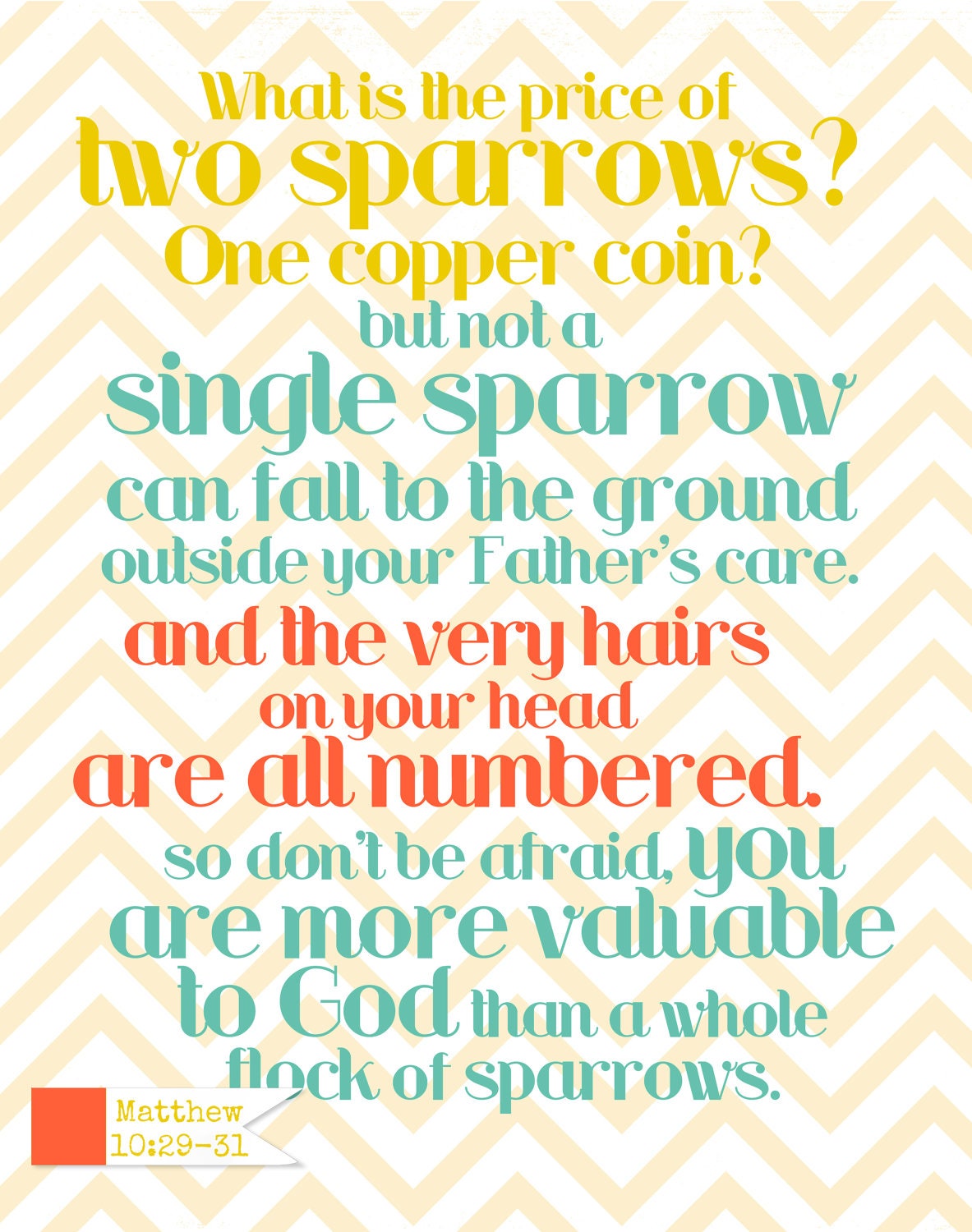 (Photo credit: etsy.com)
This verse came to my mind when I was racking my selfish little brain for what I was grateful for on a day like this-- a day with relationship woes, exhaustion and a bad run. The rain was just what the flowers need, just what I need, somehow. Maybe God brought this rain to personally show his provision. Maybe he brought it to show us how stunning it is to watch a soft water droplet fall to the ground or a dark sky of clouds eventually let light break through.
My point is, however, God has a reason for every little thing that happens. He puts little things in our paths every day to show us how much he loves us. I, for one, am not very good at recognizing that. Once in a while, I will acknowledge one of these things as "cool," but too rarely do I actually thank God for it.
If you are feeling a little ungrateful like me and maybe are missing out on some of things that God has placed in your daily walk, its never too late to start. Try writing in a notebook or even making a note on your phone where you jot down the little things from God every day. Some powerful rain and a dark sky make me feel very little in this vast world around me. Yet, God has his hand in all things: big and small. Look for those little signs every day (and yes, rain can be one of them!).